cages
We keep smaller cages regularly in stock that are appropriate for finches, parakeets, parrotlets, conures, cockatiels, and similar sized birds. Due to limited space, we are not able to have larger cages in stock, but we can special order any size cage your parrot needs. Come in and see the wide variety of cages and aviaries available from King's Cages, A&E Cages, and PreVue that we can provide. Also, we offer layaway services for cages if needed (contact store for details).
Proper cage set-up for a parakeet, lovebird, or parrotlet pictured below: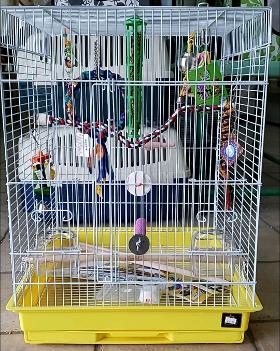 What size cage does my bird need???
We first recommend you purchase the largest cage you can afford because all the toys and accessories that are required will take up a lot of space. 1 or 2 toys with dowel perches is not okay (see picture above a proper cage set-up)! Your bird needs at least 3 to 4 toys and perches with different textures and widths. Therefore, it is a common mistake for bird owners to buy cages that end up being too small. To help you out, we provided a helpful chart that shows what type of cage will best fit your bird.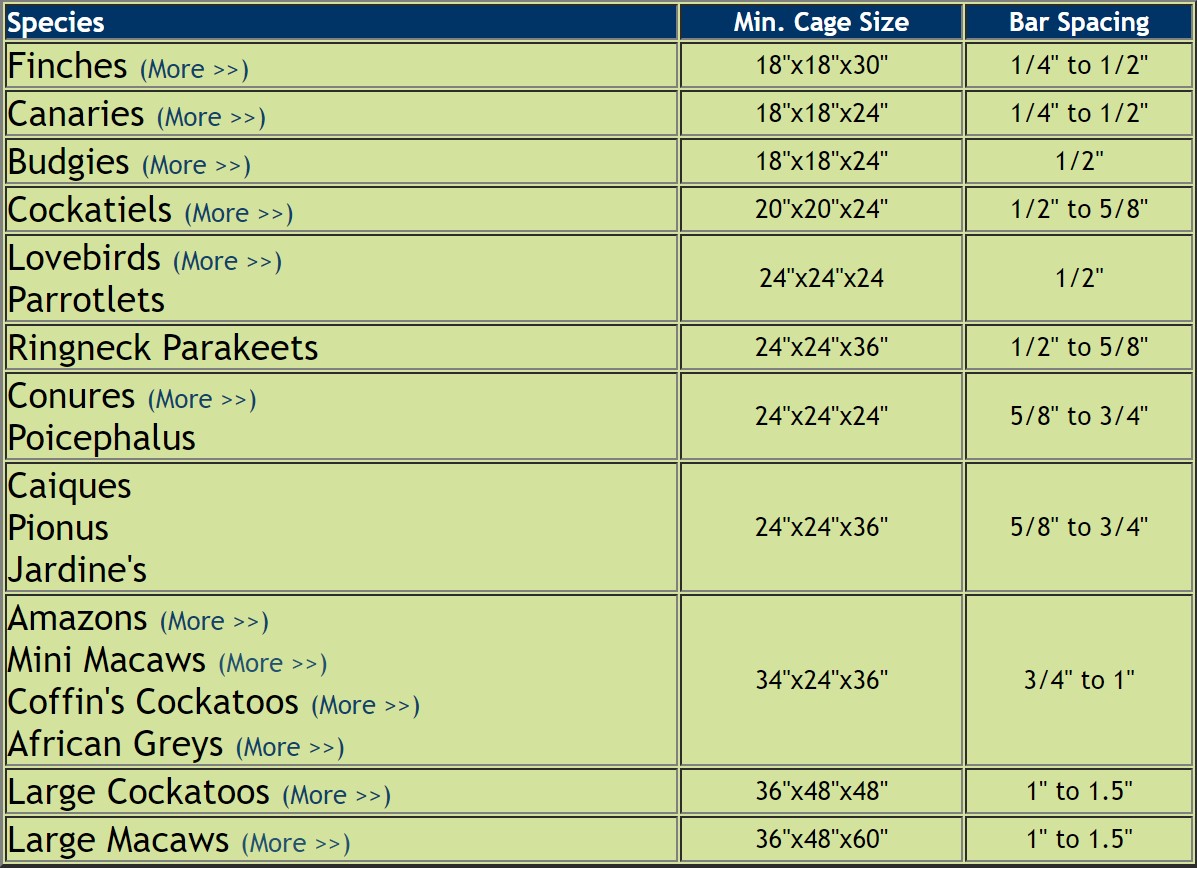 Just a few examples of the numerous cages you can purchase through our store...