Health Aids
We carry several different products to support your bird's health. There has been huge success in using CBD oil with some of our resident birds who have stopped plucking feathers and new feathers are growing in. Please ask our staff for more information.
Before treatment with CBD oil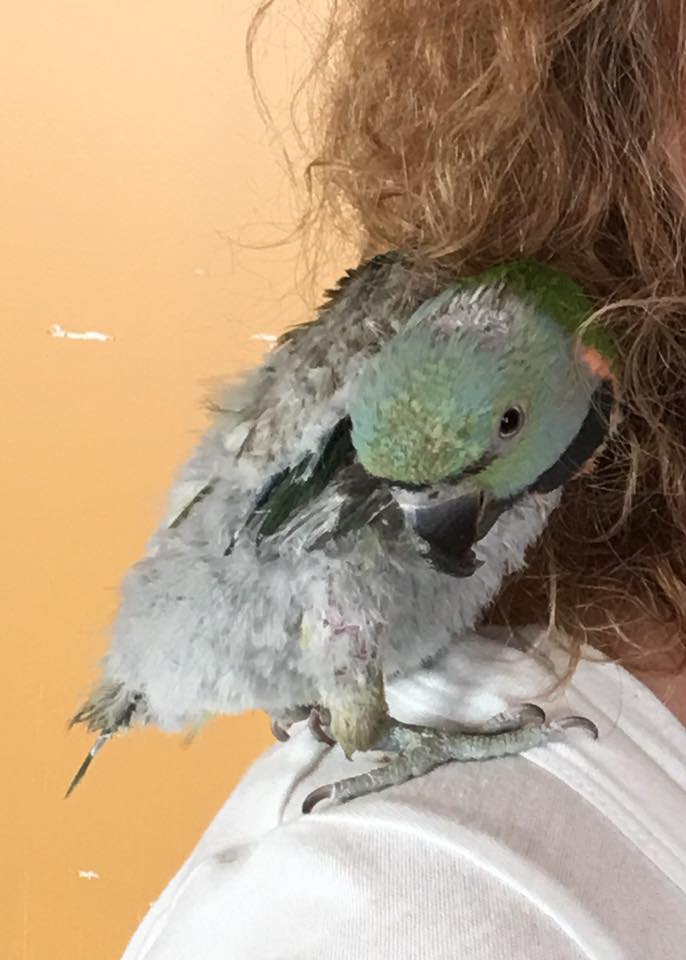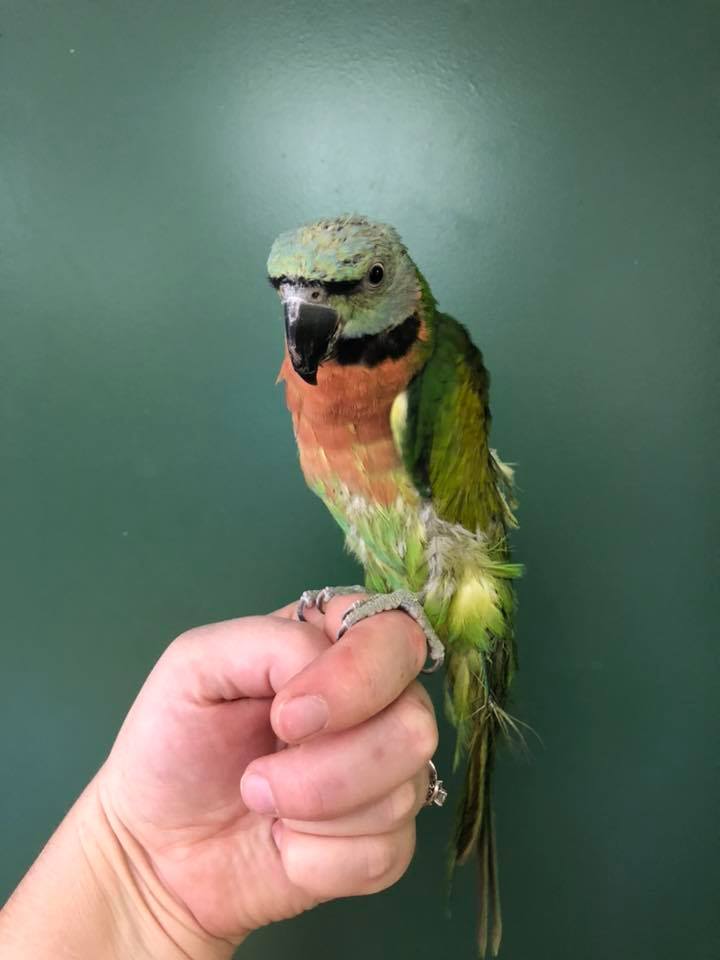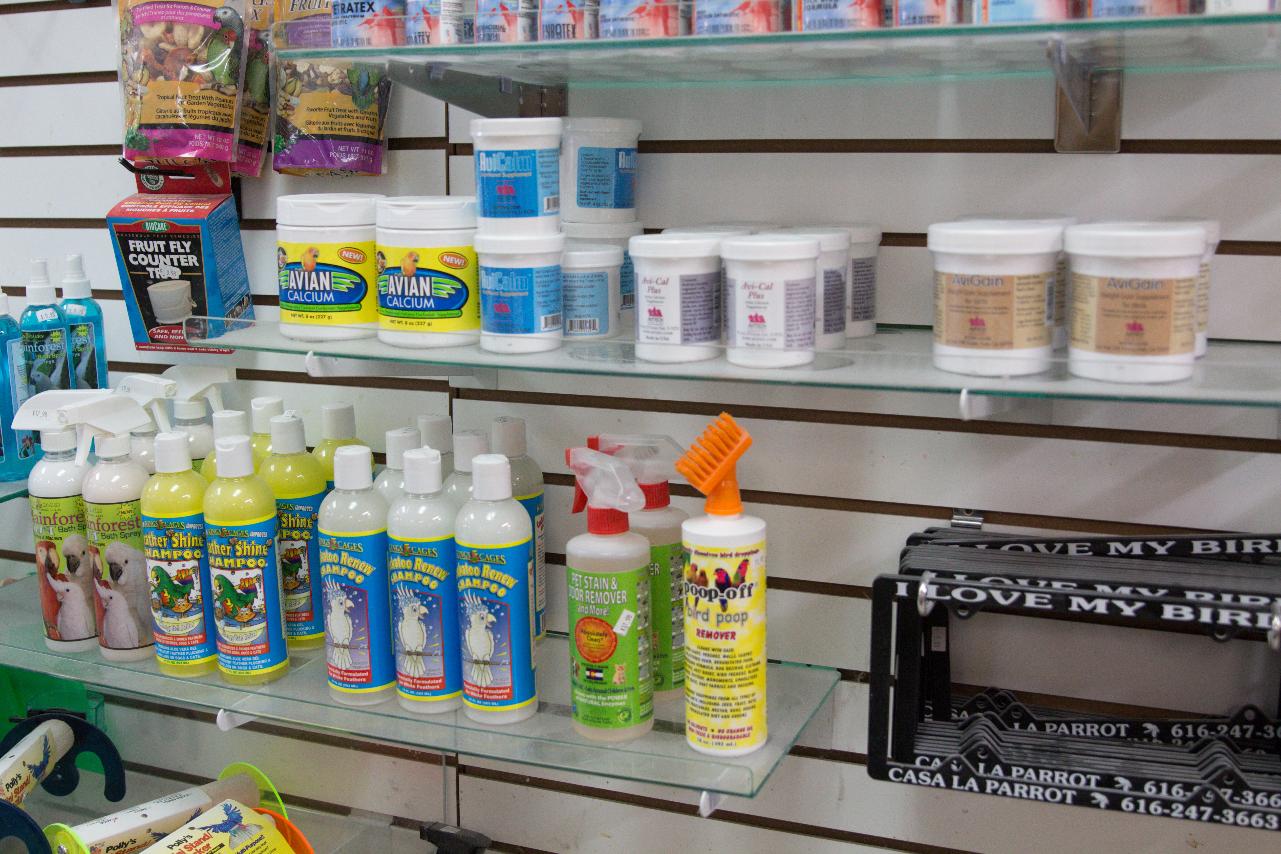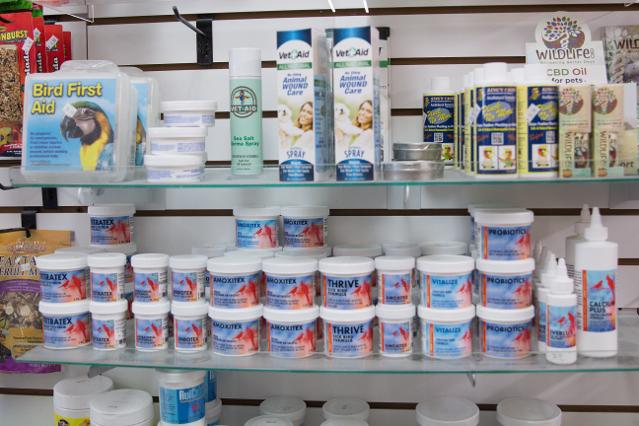 Juli Ann Sands' Picky Parrot Products II Collars!